A distant relative shared some information about the early days of the Kelly and McHugh ancestors in America. This took place a few years ago. I learnt that members of the family ended up in Marshall, Michigan. Some stayed there, whilst others (e.g. Patrick McHugh and his wife Catherine Kelly) moved south to Missouri. Susan Kelly (or Kelley) married Jeremiah Cronin and stayed in Marshall, where they opened a shop. The Cronin building still exists and is being converted into luxury apartments.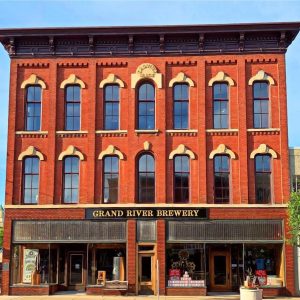 More recently, I shared this story with another correspondent. She has McHugh connections and was delighted to find another avenue to pursue. Where does she live today? Marshall, Michigan. She even shopped in the store run by descendants of Jeremiah and Susan.
She has a wealth of information about the Cronin family and their impact on the community. One of the local papers (The Marshall Statesman) had a fulsome obituary to Susan when she died in 1907. She was known for "her good works, her unfailing charity and upright life". Even today there is a Cronin Foundation that makes grants for local good causes.
Newspapers love to put details into their reports. The obituary contains some gold dust for a genealogist. It reports that Susan was born on May 28, 1837 in the town of Ennis, County Clare. She came to Michigan in 1847.
Ennis is about 75 miles south west of Roscommon. This new information suggests that my DNA connection to the descendants of Patrick McHugh and Catherine Kelly is probably through the McHugh side.
It is extremely unlikely that I would ever have come across the obituary during my research. By sharing some information, with no expectation of getting anything back, I have gained immeasurably. A lesson for us all!