For most of the population of the UK, VE Day (May 8th 1945) was a cause for great celebration. I am not sure that Patrick viewed it in the same way. There are three reasons for this.
In the early hours of June 2nd 1942, a Mk. IV Wellington bomber of 142 Squadron, RAF, crashed whilst attempting to return to base. It had turned back shortly after take off with engine failure. It caught fire. Only the rear gunner survived. Among the dead was Sergeant William Thomas Stanley. Bill, as he was known, was Patrick's eldest son. He was 21.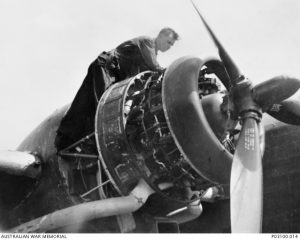 Photo from Australian War Memorial collection, showing a fitter working on the engine of a Mk. IV Wellington
On August 19th 1944, Sergeant Ernest Leslie Dunn of 226 Squadron was killed when his Mitchell bomber was shot down over Normandy. He was 23. He left a pregnant wife, Kathleen. Their daughter, Joy, was born three months later. Kath was the middle child of three and Patrick's only daughter. She never remarried.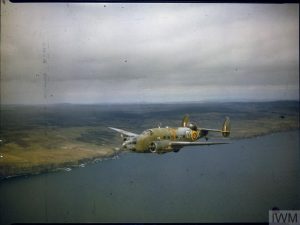 On VE Day, my father, the youngest member of the family, was serving in the Royal Navy. He spent part of the day at 'Action Stations' (General Quarters in American terminology) on his ship (HMS Tyne, pictured below) in the Pacific. The war continued there for another three months. At the time of VE Day, his safe return was not guaranteed.


Having survived the horrors of 'the war to end all wars', against all the odds, Patrick suffered grievous losses of the most personal kind in the Second World War. I don't think that he celebrated VE Day with any particular enthusiasm.