There is a record of the death of Patrick Muldoon in Dewsbury in Q2 1900. I will come back to this later.
John Muldoon, age 23, died in the third quarter of 1910, in Dewsbury. I am confident that this is the son of Patrick and Mary.
The 1911 census records five children born alive to the marriage. This means that there are three children who were born and died in the gap between census returns. There are three good candidates in Dewsbury:
Ellen, born 1894, died 1896, age 2
Annie, born 1896, died 1896
Patrick, born 1898, died 1898
The surviving child, William, was born in 1892. The intervals between the births make sense. The only way to be certain would be to call up the detailed records. Descendants of William (and I have tracked some) may wish to do this.
Back to the Patrick Muldoon who died in 1900 age 33. In 1909, "Britannia's Calendar of Heroes" was published. (A reprint is now available on Amazon.)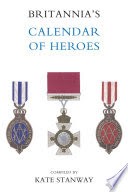 It records deeds of valour for each day of the year. In the midst of the stories of VC winners, firemen and lifeboat men is the following:
Brave Attempt at a Rescue by an Irishman.
playing on the bank of a dam near Dewsbury, a lad fell into deep water. Patrick Muldoon, although unable to swim, plunged in to save the boy, but both drowned.
The Yorkshire Evening Post, April 2nd 1900, has some additional details: "men passing at the time, who went to his assistance – viz., Patrick Muldoon, bricklayer's labourer, of Dawgreen, and Uriah Senior, of Earlsheaton. Patrick Muldoon gave his cap and coat to his companion, and went into the water to try and rescue…"
The dam in question was connected to Sands Mill. I have looked for a photo without success.
It is difficult to imagine what Mary would have made of the story. I am sure that she would have been proud of her husband. However, she was left to raise her family alone.
Mary died in Dewsbury in 1938 at the age of 70.