According to a correspondent in America, John McHugh and his wife Catherine (nee Kelly) moved from Michigan to Missouri in March 1873. Initially, they stayed with Catherine's brother John on his farm. In the 1960s this farm was owned by John's grandson Jesse East.
I found an obituary for Jesse Clarence East who died in July 2003. He was born in Foley, Missouri in July 1916. It provides a lot of useful information on his extended family. The dates do not fit with J C East being John Kelly's grandson. The obituary names his father as Jesse Kelly East. Jesse K East was born in Lincoln, Missouri on January 18, 1893. He married Pearl Elizabeth Davis in 1915, and died in 1971.
The East surname comes from William D East. He was born in 1859 (possibly 1861), in Missouri, and died in 1937. He married John's daughter Jessie E Kelly (or Kelley) on November 25, 1891. Hence the owner of the farm in the 1960s must be Jesse Kelly East.
The records show that Jessie was born on November 25, 1869. She was married on her 22nd birthday. The happiness was short-lived. Jessie died on January 18, 1893. This means that she died giving birth to Jesse. It is clear that his names come from his mother (dropping the 'i') and his grandfather's surname.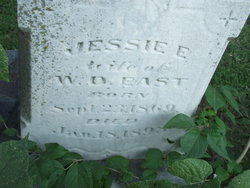 Jessie is buried in Bethany Cemetery, about one mile south west of Foley. The grave records her date of birth as September 23, 1869.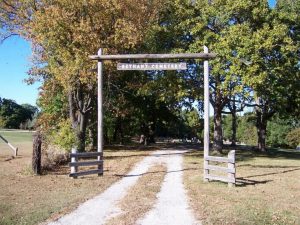 I first came across Jessie in 'McHugh and Kelly'. She appeared on the 1880 census in Michigan in the household of her Aunt Susan (nee Kelly) and husband Jeremiah Cronin.
The next challenge is to find more information on Jessie Kelly's early life. I would like to establish the name of her mother, the date of their marriage and the date of birth of John. The reason for the investigation is to establish whether the DNA link to my distant American cousins is through the Kelly line, or the McHugh line. Before spending too much time on trying to locate a needle in a haystack, I would like to know that I was searching in the right haystack.